☯️ YIN & YANG TWIN TOKENS
complete
THE PERFECT BALANCE WHERE DEFI CAN THRIVE
NEW MECHANISM ON THE BINANCE SMART CHAIN
Hold YIN to earn YANG
Hold YANG to earn YIN
AUTOMATIC RISING PRICE FLOOR
YIN & YANG Twin Tokens contrat automatically buy each other and add it to the liquidity pool. This will increase the tokens baseline value continuously.
DUMP CUSHIONING
In period of uncertainty, the YIN & YANG will create a price floor ready to take off again.
AUTOMATIC REWARD
Enjoy automatic reward every hour. Hold $YIN to earn $YANG. Hold $YANG to earn $YIN.
ANTI-DUMP & ANTI-WHALE
Limit of transaction and higher sell tax to avoid quick sell. Limited amount of token in one wallet to avoid market manipulation.
THIS IS NOT A REBASE TOKEN
When a buy or sell occure on one token, the contract buy automatically the other token to distribute to holders. This will create a price rising on the other one.
When there is buy pressure on one token, the other token will rise too.
Finally you will hold and earn both YIN & YANG TWIN TOKENS and their amount will never stop growing.
" Thanks to this beautiful mechanism, an infinite loop where the YIN & YANG will propels you to the perfect balance wealth."
"This is Loop Deflationary Twin Tokens."
🐥 Twitter : yinyang_tokens
📨 Telegram : yinyang_tokens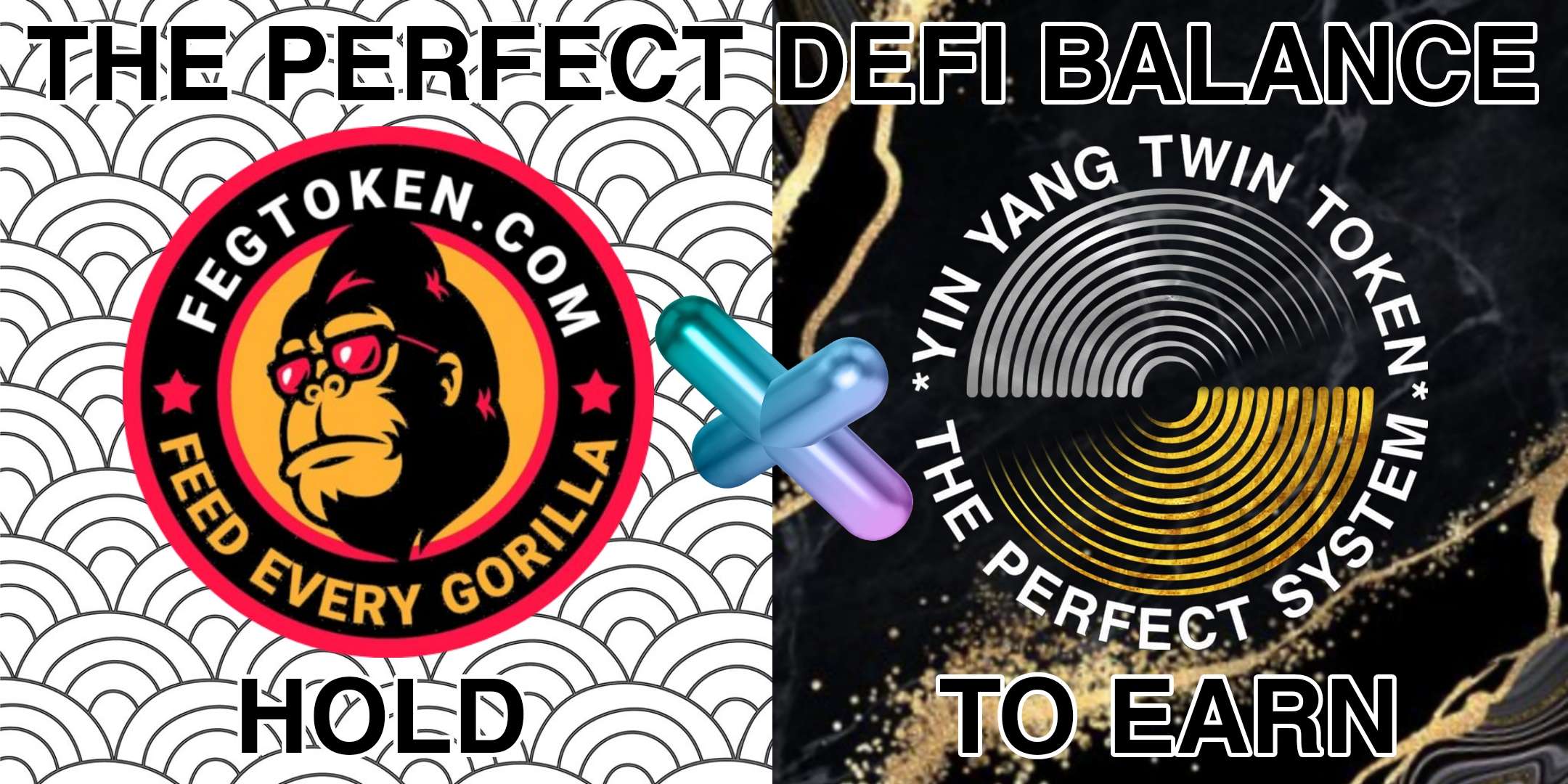 marked this post as
complete