Add the genuine $WHACKD to nomics!
complete
Recently on June 23rd, 2021, John McAfee passed away in a Spanish prison. The circumstances of his death are highly questionable, and rumor of suicide have been superseded by evidence of external forces plotting to end his life for a multitude of reason. Suffice to say, he is no longer with us.
However, upon his death, news broke of a new token, $WHACKD which had enjoyed a quiet existence as an airdrop in some 30,000 wallets. This all changed around three days ago, and now, in hopes of pursuing financial gain or holding a piece of history, many are clamoring to buy into the token.
So what makes $WHACKD different from any other degenerate token on the market? $WHACKD, unlike most dog and moon coins, burns 10% of every single transaction, ensuring that as more user make more purchases, the supply will continue to drop. Add to this the "WHACKD" protocol, where in every 1000 transaction are burned entirely, this token is geared to drop in supply as the holder count rises.
Liquidity is around $130,000, nearly double what it was yesterday, and as word spreads, its likely that we'll see this number continue to grow. As of now, 180 million tokens have been burned, leaving only 82% of the original 1 billion token supply. With the price hovering around $0.02, this leaves a functional market cap of roughly 16 million dollars. If this bull (bear?) run has shown anything, even with only a funny picture and the name of a Japanese dog breed can send a coin's market cap well into the billion dollar range. $WHACKD has the benefit of a constantly shrinking supply and meaningful story about one of the most outspoken supporters of decentralized currency.
For further information: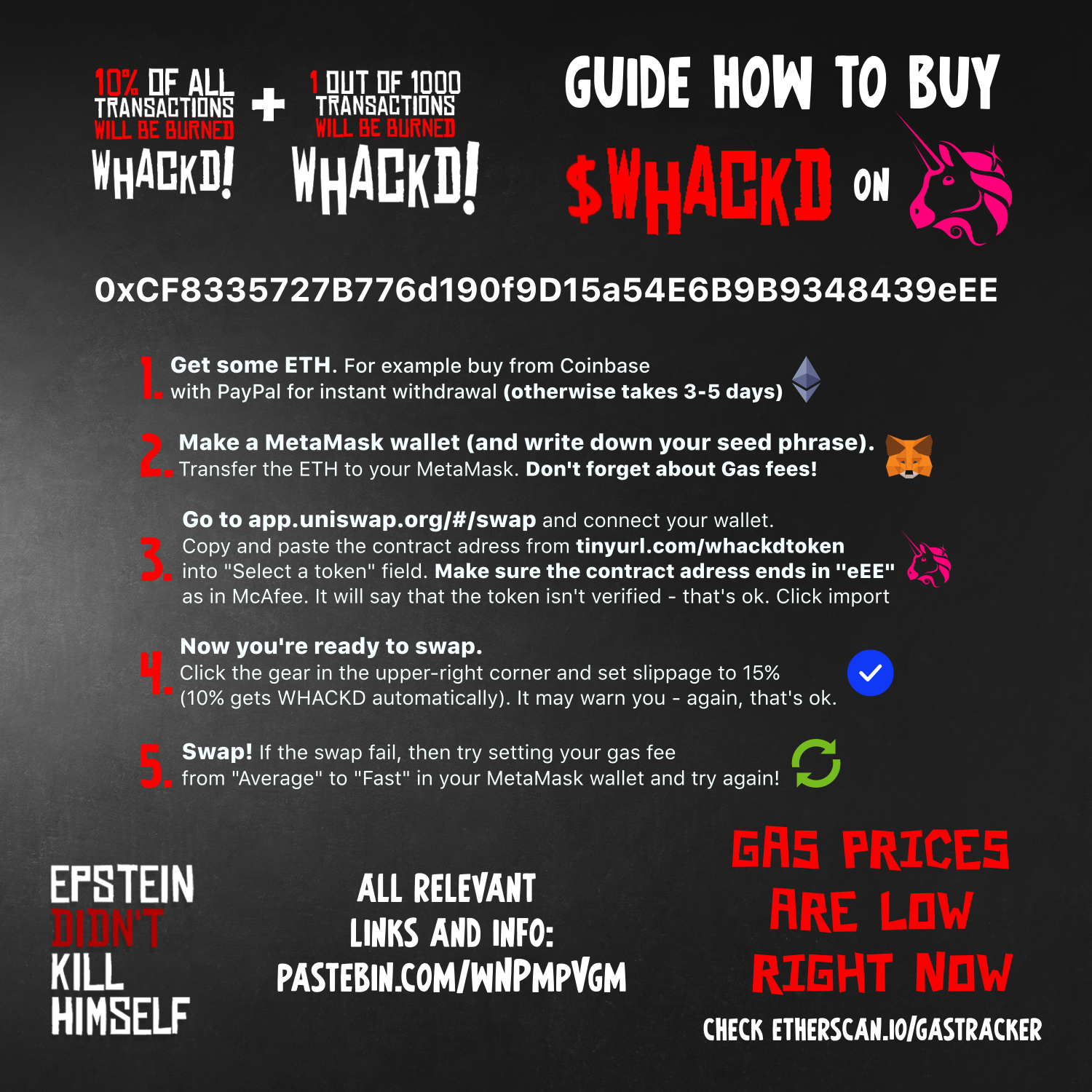 marked this post as
complete